What You Do Not Know About Group Life Insurance Can Cost You: Employer Responsible For $750,000 Payment To Widow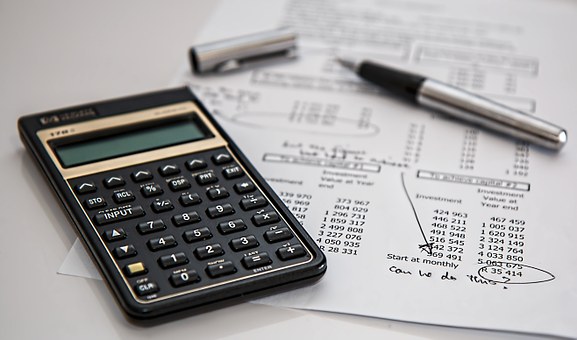 By: Robert W. Kistler
Employee benefit plans are subject to numerous legal requirements, including complicated—sometimes confusing—eligibility requirements. Those requirements are never more confusing, or more important, than during an employee's medical leave of absence.
In Erwood vs. Life Insurance Company of North America, a federal court awarded $750,000 to a plan participant's widow. The court determined the employer breached its fiduciary duties, as plan administrator of its life insurance plan. (Case 2:14-cv-01284-MPK, W.D. Penn., April 13, 2017.) According to the court, the employer breached numerous duties to the widow and her husband, a neurosurgeon who participated in the employer's plan, including misrepresenting his continued eligibility for employer-sponsored group life insurance coverage. While the employer's representatives assured the widow that her husband's group life coverage would continue during his 36‑week medical leave, it failed to inform them that he was required to convert his group coverage to an individual life insurance policy in order to continue his coverage after his medical leave ended. Although the employer knew the couple wanted to continue Mr. Erwood's life insurance (because his widow repeatedly requested confirmation and assurances his life insurance coverage would continue), it failed to provide the conversion application or instructions to them.[1]
In November 2011, the employee, a neurosurgeon, began medical leave after the diagnosis of a malignant brain tumor, and he resumed leave in January 2012 as his condition worsened. At that time, the doctor and his wife met with three company representatives who assured them his benefit coverage would remain the same. After the meeting, human resources mailed him a medical leave packet instructing that he remained responsible for paying premiums to maintain life insurance and other benefits. The information stated his leave would end September 4, 2012, and his employment would end if he failed to return to work afterward. The leave packet accurately indicated that his life insurance could continue during his medical leave and that conversion was available after medical leave but did not include a conversion notice or any instructions. Instead, the leave packet instructed him to contact the benefits office for details about converting his life insurance. Although his wife contacted the employer's life insurance benefits representative multiple times during the doctor's absence, the employer never informed her how to convert his group coverage to an individual policy or the conversion deadline.
When his medical leave ended, the doctor remained absent. Near the end of his medical leave, he filed a claim requesting payment of $250,000 of his $1 million of coverage under the life insurance policy's terminal illness benefit (TIB) (an accelerated benefit provision, which permitted payment of up to 50% of his coverage due to his illness).
Then, after his death, the insurer denied his widow's claim for the remainder of the expected death benefit, because he was no longer eligible when he died and had not timely converted his group coverage to an individual policy. Upon learning of the insurer's denial, the employer's life insurance representative was surprised and told his widow she believed that he was still covered.
During the insurer's claim review, the employer's representatives admitted they were unfamiliar with the policy's conversion feature and unaware the employer was responsible for informing the doctor of his right to convert. During the ensuing lawsuit, the employer's representatives admitted the insurer provided them a detailed policy administration manual, but the employer did not have a process to notify employees of their conversion rights. Among its defenses to the lawsuit, the employer argued the policy administration manual was confusing and that providing conversion information to its employees was not administratively feasible.
The court rejected both arguments, determining: (1) the employer failed to clearly state the employee's deadline to convert; and (2) its FMLA packet was inadequate notice of the doctor's conversion rights because it did not include conversion materials or describe where to obtain them, and failed to instruct him where to send the conversion application or when it was due.
This case illustrates why employers sponsoring group life insurance plans should carefully review their group life insurance policy and understand all their responsibilities (including, to inform employees of the policy's eligibility and conversion rights), as well as the insurer's requirements and procedures. Those administering the plan must review and understand the insurance policy and understand the insurer's procedures before answering questions about continued eligibility for coverage during any employer-approved absence or after any change in employment status.
The case also highlights two common misconceptions about group life insurance: (1) that a participant remains eligible until employment terminates, (as long as the premiums are paid); and (2) that the insurer or another third party is responsible for timely providing conversion information to employees. Employers must consider that:
(1)Insurers will strictly follow the policy's terms. Typically, only those employees who are actually working the policy's required minimum number of hours weekly are eligible to participate. However, the policy may permit an employee's eligibility to continue during a short period of employer-approved absence (if premiums are paid).
An employer's decision to extend the employee's leave or continue his employment will not extend the employee's period of eligibility beyond the period provided in the insurance policy, and it will not excuse the employee from timely applying for conversion coverage and paying the first premium required by the insurer to continue coverage.
(2)The employer is ultimately responsible for plan administration. The employer must understand the policy's requirements and establish procedures to inform employees about their conversion rights under the policy.
What should employers do? Review your group life insurance policy. Ensure you understand the insurer's procedures and the employer's responsibilities for eligibility, conversion and any other continuation features, such as portability. Ensure all employee communications accurately describe when the employer-sponsored coverage ends, whether the insurer offers continuation coverage and what actions employees must take to apply for the insurer's continuation coverage.
The attorneys with Barrett McNagny's Employee Benefits group are available to assist with questions about your group term life insurance plan.
---
[1] He died almost 10 months after his medical leave ended, survived by his widow and six children. (One of his children had died three months before him.)
---
The author Robert W. Kistler concentrates his practice in the areas of Employee Benefits Law and Health Care Law.
---