Fort Wayne has a rich history of innovation while remaining a friendly and welcoming community. An imaginative and creative community, Fort Wayne has produced ingenious advancements in various products, including handbags, gourmet chocolates, and the production of rolled steel.
Expect a warm smile and a big-hearted show of support and compassion from residents. With a vibrant downtown, a flourishing arts community, three hometown sports teams, miles of trails to explore, two shopping malls and dozens of locally owned and operated restaurants, Fort Wayne provides residents with a variety of entertainment and outdoor activity options.
Voted "one of the 10 Most Affordable Places to Live in 2015" by Livability, Fort Wayne is known for its high quality of life for residents at economical prices. Top-notch medical care is also available with five area hospitals boasting cutting edge cancer and heart centers.
With a strong and progressive business climate, solid educational opportunities, affordable living and vibrant entertainment options- Fort Wayne is a great place to call home. Find out what Fort Wayne and Northeast Indiana have to offer at the video below.

General Information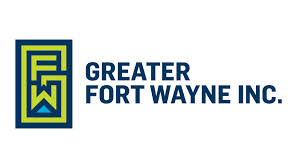 Local News
Education
Hospitals
Housing & Relocation
Sports
Entertainment & Current Events
Other