Estate Planning & Administration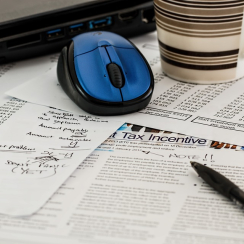 Tax Cuts and Jobs Act of 2017 and Estate Planning
​On December 22, 2017, the President signed the Tax Cuts and Jobs Act of 2017 (the "Act"), which has significant effect on federal tax laws. Highlights include the modification of individual and corporate tax rates, the application of a deduction to qualified flow-through business income, and the doubling of the estate tax exemption amount.
Read More
Common Estate Planning Questions
Although an estate plan is customized to fit each individual's circumstances, a few questions are common to almost every plan and important to consider with an estate planning attorney.
Read More