Stites Quoted in The Indiana Lawyer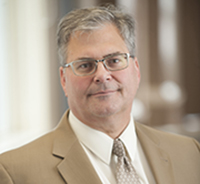 Anthony Stites was quoted in an article in The Indiana Lawyer titled "Make Rain through Relationships". Stites explains how making money in law is not all done one way. Every lawyer has their strengths and weaknesses. Stites stated, "at our firm, the lawyers don't have to hit the ball out of the park on every factor." He went on to talk about client relationships and how they are the most essential, "since 2009, clients are more ready to make a move if they feel like they're not getting prompt, efficient service."
Click here to read the article.
---
Anthony Stites concentrates his practice in the areas of: Alternative Dispute Resolution, Labor and Employment Relations, Litigation Services, and Worker's Compensation Law.