Cohen to Present on Employment Issues and Challenges facing Employers at NIHRA Meeting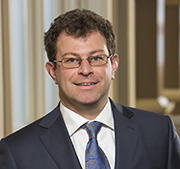 Barrett McNagny attorney H. Joseph Cohen will be presenting at the Northeast Indiana Human Resources Association's (NIHRA) meeting on January 8, 2018 discussing the top ten employment issues and challenges confronting employers and HR managers in 2018. From the Family and Medical Leave Act, wage and hours law to employee morale, he will discuss legal issues facing HR professionals in the ever changing legal and regulatory landscape. Click here for more details.
---
H. Joseph Cohen focuses his practice in the areas of Biotechnology Law, Health Care Law, Labor and Employment Relations, and Litigation Services.
---
If you have additional questions regarding labor and employment relations, please contact a member of Barrett McNagny's Labor and Employment Relations group.