Data Security & Privacy Webinar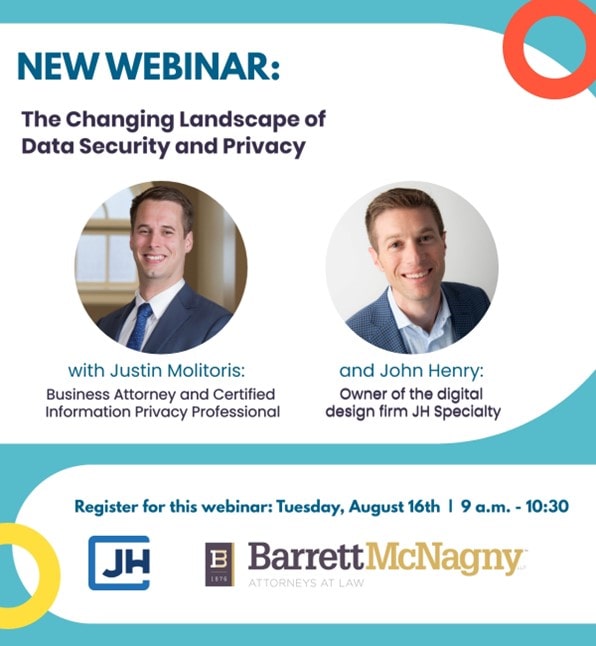 Data Security and Privacy
Data privacy and security are ever-changing from both a legal and a technical perspective. Barrett McNagny and JH Specialty have partnered with Greater Fort Wayne Business Weekly to offer this webinar to keep you up-to-date on data privacy best practices.
This webinar is FREE to by entering the promo code - MCNAGNY at checkout!
Topics of conversation:
Cybersecurity professional and Barrett McNagny business attorney, Justin Molitoris, and John Henry, owner of the digital design firm JH Specialty, have teamed up to provide insights on how to manage and maintain data securely. From privacy policies on the website, to internal data management, and to data mapping they will provide the latest information on how to retain data legally and what technical resources are available to help businesses.
Use the promo code - MCNAGNY at checkout for a 100% discount on the registration fee.