Ramsey Article Appears in The Appellate Advocate
William Ramsey authored an article titled "Keeping the Record Straight: The Rule Against Supplementing the Record on Appeal and Exceptions Thereto" that appeared in the fall edition of The Appellate Advocate. The Appellate Advocate is the newsletter of the Appellate Practice Section of the Indiana State Bar Association.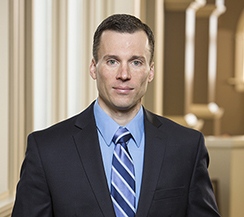 William A. Ramsey represents clients on appeals, medical malpractice defense, general liability defense, and business litigation. He is a member of the Allen County Bar Association where he serves as vice-chair for the Appellate Section. He is also a member of the Indiana State Bar Association and serves as co-chair of the Articles Section. He regularly authors articles for local and statewide publications.
See below for other articles he has authored.