Search Attorneys
To search for an attorney, you can use the Alphabet listing of last names, or use the dropdown below to narrow your search results by Practice Areas.
Slide for more letters
Search
Back to Search
Murphy, Patrick G.
Partner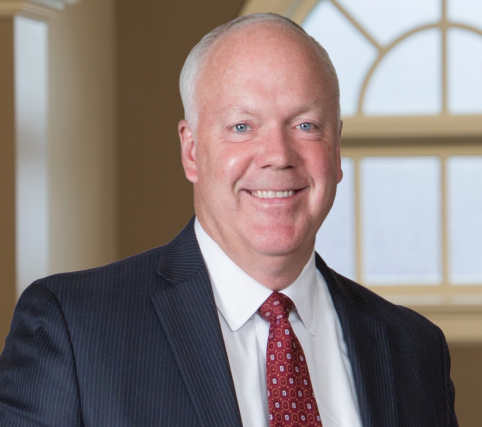 Murphy, Patrick G.
Partner
Pat Murphy has spent his career in litigation. He is an experienced trial attorney whose practice is focused on representing businesses in business, and intellectual property litigation. His diverse experience includes handling matters involving contract disputes, non-competition and non-compete agreements, non-solicitation agreements, real estate, adverse possession, easements, boundary disputes, property law, construction, intellectual property disputes, trademark and copyright infringement, trade secrets, unfair competition, injunctions, breach of fiduciary duty, negligence, product liability, riparian rights litigation, insurance defense, disputes between owners of closely held businesses, and bet-the-company litigation. Pat has been lead counsel on more than 100 jury trials and more than 1,000 arbitrations, mediations, depositions, and hearings.
Legal Assistant: Rebecca L. McIntire