The Risks Associated Doctors Crossing Borders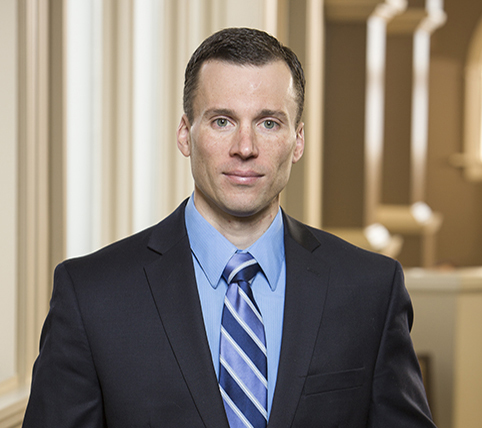 Doctors Crossing Borders: The Risks Associated with Providing Telephonic or Electronic Advice to Out-Of-State Patients
Because of schedules, infirmity, or other reasons, patients often want to obtain medical advice without physically going to a doctor's office. The practice of providing medical advice over the phone, internet, or other electronic means can allow physicians to respond to these wishes and provide efficient and cost-effective benefits to patients. [1] The Indiana General Assembly has recognized the importance and prevalence of treatment outside the traditional face-to-face office visit through a 2016 Bill addressing telemedicine, defined as care provided through secure video conferencing, audio-using store and forward technology, or remote patient monitoring. [2] Indiana physicians who practice telemedicine should certainly take note of these statues, and physicians who use other means to remotely provide advice, such as the phone, Internet, or e-mail, should familiarize themselves with Indiana Board of Medicine's regulations regarding the use of the Internet or other electronic communications. [3]
Although these statutes and regulations will apply to any licensed Indiana physician, they may not be the only rules that apply when a patient lives in another state. This article addresses issues that can arise when Indiana physicians reach out across Indiana borders and provide treatment or advice to out-of-state patients. Physicians should exercise caution before embarking on a practice that includes such care without first completing a comprehensive assessment of the ethical and legal implications in all states where patients reside or receive medical advice.
Advice over the phone or email can create a patient-physician relationship.
Merely scheduling an appointment with a patient does not generally establish a patient-physician relationship. [4] However, when a doctor does more than schedule an appointment and offers medical advice or issues a prescription over the phone or through electronic communications, the doctor may be viewed as having "treated" the patient. [5]
Direct communication with a patient is not even a prerequisite of a patient-physician relationship; providing advice to another physician regarding a patient can suffice. The law in this area includes many gray areas, and whether a consultation will establish a relationship and corresponding duty to a patient will depend on not only the specific circumstances of the consultation but also the state in which the patient is located. Some states generally refuse to recognize a patient-physician relationship based on informal opinions, [6]others look to whether the treating physician remains free to reject the consulting physician's advice, [7] and others look at the fairly fact-dependent question of whether the consultant undertook to merely advise the treating physician or went further and could be viewed as having treated the patient. [8]
Principles of professionalism and the common goal of helping patients in need will likely lead most physicians to regularly offer informal opinions to colleagues both in and out of state. But, based on the lack of a national standard, any doctor who provides medical opinions or advice over the phone or electronic means should at least be aware of the potential that such communications, even without direct patient contact, can evolve into a patient-physician relationship. Although the existence of such a relationship is significant regardless of a patient's locale, the establishment of a patient-physician relationship with an out-of-state patient can prove particularly problematic.
Potential pitfalls of providing medical advice regarding out-of-state patients.
Treatment is generally considered to have taken place in the state where the patient is present. For example, if an Indiana physician speaks with a patient in Michigan over the phone and offers medical advice, there is a good chance that the Indiana physician has committed an act in Michigan. Two general categories of problems can arise from such circumstances.
Allegations of practicing without a license.
States may aggressively act to prevent out-of-state physicians from treating residents over the phone or internet. [9] For example, a California court has upheld the criminal prosecution, in California, of a Colorado-licensed physician for practicing medicine without a license in California based on prescriptions written after the California resident filled out an online questionnaire. [10] The DEA has used the California court's decision to support sanctions against physicians for prescribing medicine across state boundaries. [11]
Exceptions to this rule, such as rules that allow physicians to consult with out-of-state physicians on difficult cases, exist in many states. However, state laws in this area are far from uniform. [12] Therefore, physicians must be careful when offering assistance or opinions regarding out-of-state patients and avoid inadvertently practicing medicine without a license.
Civil suits in other states
Even if a physician does not illegally practice medicine through communication with an out-of-state patient, a physician providing such medical advice could be subject to suit in the patient's state for any claim that the advice was negligent and caused an injury.
Courts look at a variety of circumstances when determining whether suits against an out-of-state physician are appropriate, leading to hair-line distinctions and results that are difficult to predict. For example, a Massachusetts Court refused to allow a suit against a Rhode Island surgeon who mailed two letters to an in-state pediatrician regarding a surgery performed in Rhode Island. [13] On the other hand, the Supreme Court of Mississippi allowed an Alabama physician to be sued in Mississippi based on the reasoning that the patient filled a prescription in Mississippi written by the physician in Alabama, took the medication in Mississippi, and suffered the effects of the medication in Mississippi. [14] A Connecticut Court allowed a lawsuit against a Maryland radiologist who interpreted scans sent from Connecticut and sent her medical opinions regarding the scans to people in Connecticut. [15] Courts have also allowed suits against out-of-state physicians who offered medical opinions either through the mail or over the telephone to in-state patients. [16]
Depending on a variety of factors regarding the nature of conduct and injuries at issue, a suit brought in another state may not be subject to Indiana's Medical Malpractice Act, in which case an Indiana physician could lose the protection of the Act, including its cap on damages. [17]Depending on the terms of a physician's malpractice insurance policy, such a suit could expose a physician to significant personal liability. For example, Illinois has no cap on damages for a medical malpractice case. If an Indiana physician's insurance policy includes coverage for only Indiana's maximum per-provider liability in Indiana (currently $250,000 per occurrence) and the physician has no other insurance protection for out-of-state suits, the physician could be looking at significant personal exposure.
An even greater problem could arise if the Indiana physician's insurance policy provides no coverage for the practice of medicine in other states. Some malpractice insurance policies include provisions that exclude coverage for acts that occur outside of Indiana. If an insurance company denies coverage for a suit stemming from advice given to an out-of-state patient, then the physician would not only be looking at potential exposure if a jury found against the physician but also have to foot the bill for an attorney to defend him or her in the out-of-state lawsuit. Malpractice suits can involve significant time to defend, and almost always require at least one expert witness and substantial investigatory costs. Therefore, even defeating claims of malpractice that are not covered by insurance would come at significant cost.
Conclusion
A multi-state practice is by no means impossible. And significant benefits can be provided to patients by providing some types of medical advice over the phone or electronically. However, when providing medical advice outside the confines of his or her office, a physician should be aware of the line between permissible informal discussions and the unauthorized practice of medicine and should recognize that out-of-state treatment could subject the physician to a lawsuit for which the physician has either no or inadequate protection. Taking precautionary steps on the front end to avoid these situations can save significant time, stress, and money while allowing a physician to continue to discuss medical issues with patients and colleagues through phone calls and e-mail.
This article appeared in the Fort Wayne Medical Society's publication Fort Wayne Medicine Quarterly, Volume 14, Issue 4.
---
[1] American Medical Association, Frequently Asked Questions.
[2] Indiana Code § 25-1-9.5-6 (defining "telemedicine"). For an overview of the bill, codified at Indiana Code Chapter 25-1-9.5, see Nathaniel M. Lacktman, Key Takeaways from Indiana's New Telemedicine Law, Health Care Law Today.
[3] 844 I.A.C. 5-3-1 through -10.
[4]Tsoukas v. Lapid, 733 N.E.2d 823 (Ill. Ct. App. 2000); Jackson v. Isaac, 76 S.W.3d 177 (Tex. App. 2002); Giles v. Anonymous Physician I, 13 N.E.3d 504, 510 (Ind. Ct. App. 2014), trans. denied.
[5] Hageseth v. Superior Court, 59 Cal. Rptr. 3d 385 (Cal. Ct. App. 2007); Cogswell by Cogswell v. Chapman, 866, 672 N.Y.S.2d 460 (N.Y. App. Div. 1998); Weaver v. Univ. of Michigan Bd. of Regents, 506 N.W.2d 264 (Mich. Ct. App. 1993).
[6] Irvin v. Smith, 31 P.3d 934 (Kan. 2001) (collecting cases from Illinois, Michigan, Texas, and South Carolina).
[7] Sterling v. Johns Hopkins Hosp., 802 A.2d 440 (Md. 2002); Gilinsky v. Indelicato, 894 F.Supp. 86 (E.D.N.Y. 1995).
[8] Kelley v. Middle Tenn. Emergency Physicians, P.C., 133 S.W.3d 587 (Tenn. 2004).
[9] Charlene McGinty and Tara Kepler, The Hageseth saga and a new theory of liability, 2010 Health L. Handbook § 11:21; David Jensen, The Dominos Are Falling! Internet Psychotherapy Across State Lines Determined to be Unlawful, The Therapist (2008).
[10] Hageseth, 59 Cal. Rptr. 3d 385; McGinty and Kepler, supra note 10.
[11] McGinty and Kepler, supra note 10 (citing Ladapo O. Shyngle, M.D., Denial of [DEA] Application, 74 Fed. Reg. 6056, 6058 (Feb. 4, 2009); Joseph Gaudio, M.D., Suspension of [DEA] Registration, 74 Fed. Reg. 10083, 10092 to 93 (March 9, 2009); Patrick W. Stodola, M.D., Revocation of [DEA] Registration, 74 Fed. Reg. 20727, 20731 to 74 (May 5, 2009)).
[12] See generally, Tara Kepler and Charlene McGinty, Telemedicine: How to Assess Your Risks and Develop a Program that Works, American Health Lawyers Association, (noting that "the lack of state consistency in regulating the practice of medicine presents a significant barrier to any multi-state telemedicine program").
[13] Lyons v. Duncan, 968 N.E.2d 412 (Mass. Ct. App. 2012).
[14] Dunn v. Yager, 58 So.3d 1171 (Miss. 2011).
[15] Cotnoir v. St. Francis Hosp. & Med. Ctr., 2009 WL 5698521 (Sup. Ct. Conn. 2009).
[16] Kennedy v. Freeman, 919 F.2d 126 (10th Cir. 1990); McGee v. Riekhof, 442 F.Supp. 1276 (D. Mont. 1978).
[17] Drs. Groover, Christie & Merritt, P.C. v. Burke, 917 A.2d 1110 (D.C. Ct. App. 2007).
---
Mr. Ramsey concentrates his practice in the areas of: Appellate Law, Health Care Law, Litigation Services, and Medical Malpractice Defense.