Search Attorneys
To search for an attorney, you can use the Alphabet listing of last names, or use the dropdown below to narrow your search results by Practice Areas.
Slide for more letters
Search
Back to Search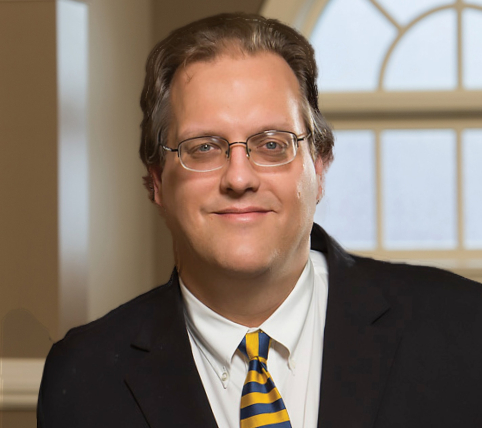 Download VCF
Michmerhuizen, Michael H.
Partner
Profile
Mike has spent the last two decades litigating business and commercial disputes throughout Indiana and Michigan. He has litigated a wide range of disputes, representing both plaintiffs and defendants, including wrongful death actions, securities violations, contractual disputes, trade secrets actions, trademark and copyright infringement, coverage actions, and construction disputes. Mike has handled dozens of noncompetition cases both on behalf of the employer and the employee including during the preliminary injunction phase, at trial, and on appeal. Mike has participated in approximately 100 appeals in the state and federal courts of Indiana and Michigan and has argued numerous times before the United States Court of Appeals for the Seventh Circuit, the Indiana Supreme Court, the Indiana Court of Appeals, and the Indiana Tax Court.
Mike received his B.B.A. in Finance, magna cum laude, in 1995 from Grand Valley State University and was employed by First Michigan Bank in the secondary marketing section of the mortgage department. He graduated law school from the University of Michigan Law School. Mike uses his business background to litigate business disputes and was recently appointed to the Indiana Commercial Court Committee that provides guidance to the operation of Indiana's new commercial court system. Mike is also the Chair of the Allen County Bar Association, Appellate Practice Section, and is the President of the Allen County Bar Foundation.
He is admitted to practice before the Indiana and Michigan state courts, the U.S. District Courts for the Northern and Southern Districts of Indiana, the U.S. District Court for the Eastern District of Michigan, and the U.S. Court of Appeals for the Seventh Circuit.
A representative listing of appellate cases include the following:
BRC Rubber & Plastics, Inc. v. Cont'l Carbon Co., 981 F.3d 618 (7th Cir. 2020)
School vs. Frantz, 156 N.E.3d 692 (Ind. Ct. App. 2020)
Kosciusko Cty. Cmty. Fair, Inc. v. Clemens, 143 N.E.3d 310 (Ind. Ct. App. 2020)
Great Lakes Anesthesia, P.C. v. O'Bryan, 99 N.E.3d 260 (Ind. Ct. App. 2018)
Landmark Legacy, LP v. Runkle, 81 N.E.3d 1107 (Ind. Ct. App. 2017)
Masters vs. Masters, 43 N.E.3d 570 (Ind. 2015)
Einhorn v. Johnson, 996 N.E.2d 823 (Ind. Ct. App. 2013)
Shawnee Constr. and Engineering, Inc. v. Stanley, 962 N.E.2d 76 (Ind. Ct. App. 2011)
Legal Assistant: Ivy M. Wysong