Search Attorneys
To search for an attorney, you can use the Alphabet listing of last names, or use the dropdown below to narrow your search results by Practice Areas.
Slide for more letters
All Practice Areas
All Practice Areas
Alternative Dispute Resolution
Appellate Law
Bankruptcy and Creditors' Rights Law
Biotechnology Law
Consumer Financial Services
Corporate and Business Law
Cybersecurity & Privacy
E-Commerce Transaction Law
Employee Benefits Law
Environmental Law
Estate and Trust Litigation
Estate Planning and Administration
Family and Domestic Law
Financial Institutions
Health Care Law
Intellectual Property Law
Labor Relations and Employment Law
Litigation Services
Medical Malpractice Defense
Mergers and Acquisitions
Public Finance
Real Estate Law
Securities Law
Tax Law and Taxation
Worker's Compensation Law
Search
Search Practice Areas
Back to Search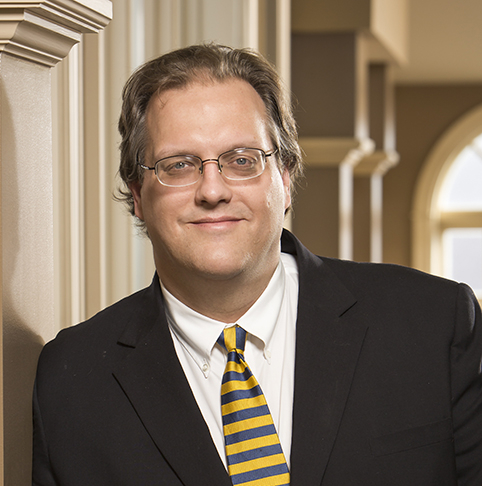 Download VCF
Michmerhuizen, Michael H.
Partner
Profile
Michael Michmerhuizen focuses his practice in the areas of business litigation, appellate law, and insurance defense. He has participated in more than 50 appeals and has argued cases before the U.S. Court of Appeals for the Seventh Circuit, the Indiana Supreme Court, the Indiana Court of Appeals, and the Indiana Tax Court. Prior to attending law school, Mike was employed by First Michigan Bank in the secondary marketing section of the mortgage department.
Mike is involved with the Allen County Bar Association and currently serves as Chairman of the Appellate Practice Section. He is a director of the Allen County Bar Foundation and a member of the board of directors of the U of M Club Fort Wayne.
Mike received his B.B.A, Finance, magna cum laude, in 1995 from Grand Valley State University and earned his J.D., cum laude, from University of Michigan Law School in 1999. He is admitted to practice before the Indiana and Michigan state courts, the U.S. District Courts for the Northern and Southern Districts of Indiana, the U.S. District Court for the Eastern District of Michigan, and the U.S. Court of Appeals for the Seventh Circuit.
A representative listing of appellate cases include the following:
Einhorn v. Johnson, 996 N.E.2d 823 (Ind. Ct. App. 2013)
Shawnee Constr. and Engineering, Inc. v. Stanley, 962 N.E.2d 76 (Ind. Ct. App. 2011)
Davis v. Shelter Ins. Companies, 957 N.E.2d 995 (Ind. Ct. App. 2011)
Ruse v. Bleeke, 914 N.E.2d 1 (Ind. Ct. App. 2009)
Charles Downey Family Ltd. partnership v. S & V Liquor, Inc., 880 N.E.2d 322 (Ind. Ct. App. 2008)
Steve Silveus Ins., Inc. v. Goshert, 873 N.E.2d 165 (Ind. Ct. App. 2007)
Four Seasons Mfg., Inc. v. 1001 Coliseum, LLC, 870 N.E.2d 494 (Ind. Ct. App. 2007)
Hamilton v. Ashton, 846 N.E.2d 309 (Ind. Ct. App. 2006)