Search Attorneys
To search for an attorney, you can use the Alphabet listing of last names, or use the dropdown below to narrow your search results by Practice Areas.
Slide for more letters
All Practice Areas
All Practice Areas
Alternative Dispute Resolution
Appellate Law
Bankruptcy and Creditors' Rights Law
Biotechnology Law
Consumer Financial Services
Corporate and Business Law
Cybersecurity & Privacy
E-Commerce Transaction Law
Employee Benefits Law
Environmental Law
Estate and Trust Litigation
Estate Planning and Administration
Family and Domestic Law
Financial Institutions
Health Care Law
Intellectual Property Law
Labor Relations and Employment Law
Litigation Services
Medical Malpractice Defense
Mergers and Acquisitions
Public Finance
Real Estate Law
Securities Law
Tax Law and Taxation
Worker's Compensation Law
Search
Search Practice Areas
Back to Search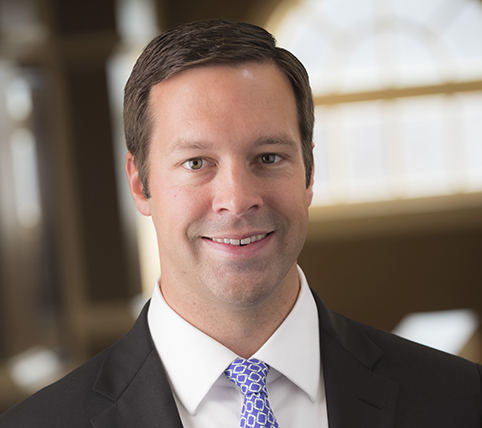 Download VCF
Heminger, Marcus A.
Partner
Profile
Marcus A. Heminger concentrates his practice in the areas of securities law, capital markets transactions, mergers and acquisitions, general corporate and business law and corporate governance. His experience includes advising executive management teams and public and private boards, corporate transactions, private and registered public securities offerings, SEC reporting compliance, and NYSE and NASDAQ regulatory compliance.
Prior to returning to Fort Wayne and joining Barrett McNagny, Marcus spent more than five years working at one of New York's largest law firms, where he gained valuable experience with the firm's Capital Markets Group. His corporate governance and securities law experience also includes drafting and reviewing SEC disclosure documents, including Annual Reports, Quarterly Reports, Current Reports, Proxy Statements, Stock Ownership Disclosures, offering documents and other required filings, and responding to SEC comment letters, exchange and self-regulatory organization inquiries, and Department of Justice investigations. Some of his representative transactions include:
Securities Offerings
Initial Public Offerings - $500 million, $295 million, $29 million
Common Stock - $190 million, $130 million
Preferred Stock - $94 million, $60 million, $50 million, $48 million, $43 million, $41 million, $36 million, $29 million, $22 million, $16 million
Depositary Shares - $500 million, $100 million
Senior Notes - $2.25 billion, $1.2 billion, $1 billion, $700 million, $500 million, $500 million, $500 million, $500 million, $400 million, $300 million, $135 million, $115 million
Guaranteed Notes - $500 million, $500 million
Convertible Notes - $200 million, $135 million, $1.5 million
Medium Term Notes - $18 billion program with various takedowns, $3 billion program with initial $1 billion takedown, $3 billion program with various takedowns, $2 billion takedown, AUD $1 billion takedown
Tender Offers and Exchange Offers - $1.2 billion, $400 million
At-The-Market Equity Offering Programs - $300 million, $170 million, $125 million
Corporate Transactions
Stock and Asset Acquisitions - $1.625 billion, $115 million, $45 million, $7 million
Stock and Asset Dispositions - $35 million, $10 million
Marcus was recognized in the 2018 and 2019 Indiana Super Lawyers© publications as a "Rising Star" in the area of securities and corporate finance. He is a 2016 graduate of Greater Fort Wayne Inc.'s Leadership Fort Wayne program and is a board member for Erin's House for Grieving Children.
A Fort Wayne native, Marcus graduated from Snider High School, attended Purdue University where he received his B.S. in Management with a Minor in Finance and obtained his J.D. from Cornell Law School. He is a 2016 graduate of Greater Fort Wayne Inc.'s Leadership Fort Wayne program. Marcus is admitted to practice law in the states of Indiana and New York and before the U.S. District Court for the Northern and Southern Districts of Indiana.