Search Attorneys
To search for an attorney, you can use the Alphabet listing of last names, or use the dropdown below to narrow your search results by Practice Areas.
Slide for more letters
All Practice Areas
All Practice Areas
Alternative Dispute Resolution
Appellate Law
Bankruptcy and Creditors' Rights Law
Biotechnology Law
Consumer Financial Services
Corporate and Business Law
Cybersecurity & Privacy
E-Commerce Transaction Law
Employee Benefits Law
Environmental Law
Estate and Trust Litigation
Estate Planning and Administration
Family and Domestic Law
Financial Institutions
Health Care Law
Intellectual Property Law
Labor Relations and Employment Law
Litigation Services
Medical Malpractice Defense
Mergers and Acquisitions
Public Finance
Real Estate Law
Securities Law
Tax Law and Taxation
Worker's Compensation Law
Search
Search Practice Areas
Back to Search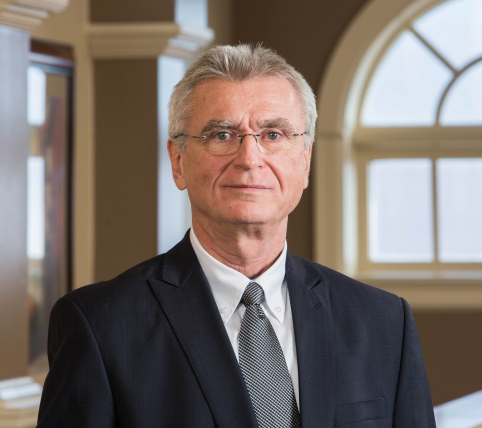 Download VCF
Pappas, George
Patent & Trademark Attorney, Partner
Profile
Focused exclusively on intellectual property, George Pappas has over thirty years of experience assisting clients with their patent, trademark, and copyright legal needs. He is a registered patent attorney and regularly represents clients before the United States Patent and Trademark Office. He has worked with businesses and entrepreneurs to obtain patents for their inventions of various products and methods and has handled licensing, prosecution, and infringement of patents. Mr. Pappas has obtained numerous patents in technologies ranging from medical devices to high-rise building facade systems and automated bulk material form-fill machines.
Mr. Pappas has extensive experience in registering and defending trademarks and trade dress, protecting copyrights and establishing and protecting trade secrets. He has worked with businesses of all sizes from sole proprietorships to Fortune 500 companies.
Mr. Pappas is a member of the Allen County Bar Association and the Indiana State Bar Association. He is licensed to practice before the United States Patent and Trademark Office, the Indiana State Courts and the United States District Courts for the Northern and Southern Districts of Indiana. He is fluent in Greek and Macedonian.
Prior to joining Barrett in 2019, Mr. Pappas had his own intellectual property firm serving clients in the Midwest and throughout the United States. Mr. Pappas received his J.D. from the Valparaiso University School of Law. He has a B.S. in Mechanical Engineering with an Electrical Engineering Minor from Valparaiso University.