Trends in Industry Allen County: History
David Steiner authored and presented an article titled "Trends in Industry in Allen County" for the Quest Club of Fort Wayne. The excerpt below is the History portion of the article. Click here for the entire paper.
HISTORY OF INDUSTRY IN ALLEN COUNTY
Fort Wayne, by its location at the confluence of rivers, was an early site of commerce, transportation and manufacturing. River transportation yielded to the Wabash & Erie Canal, which rather quickly succumbed to competition from the railroads. The New York, Chicago and Lake Erie Railway purchased the canal right-of-way through downtown Fort Wayne and was able to lay track straight through the heart of the city without razing a single building. This was part of the celebrated "Nickel Plate Road".(2) John F. Bonsib's excellent Quest Club paper on the influence of railroads on Fort Wayne observed that at one time in the mid-1800s Fort Wayne challenged Indianapolis and Chicago for predominance as the rail gateway to the west, ultimately losing out to Chicago.(3) Nevertheless, in the early 1880s, the Pennsylvania Railroad chose Fort Wayne as its sole location for the construction of rail cars because of its central geography and access to lumber from Michigan. The Pennsylvania Railroad Shops grew to employ 3,950 workers by 1913.(4)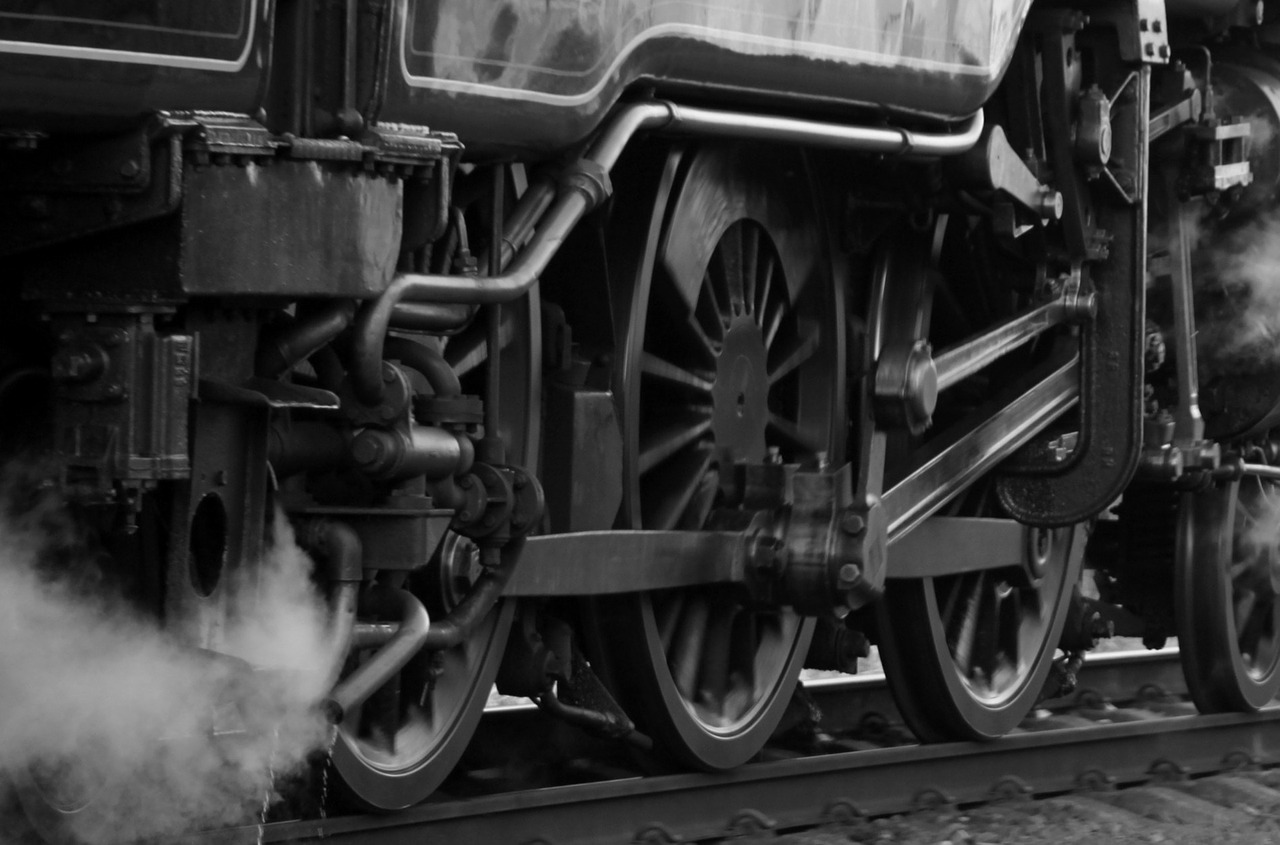 Bonsib observed that the railroad shops spawned other businesses such as the Jenny Electric Company (later to become General Electric), which built lights for rail engines and cars, Bass Foundry for rail wheels, frames and other locomotive parts, and safety valve manufacturer, Kunkle Valve. The skills learned in the rail shops made Fort Wayne a tool and die center and also made possible the pump manufacturing businesses of S.F. Bowser, Tokheim, and Wayne Pump. He argued that the good transportation system from the many rail lines and workers with mechanical skills were material to International Harvester's decision to locate in Fort Wayne in the early 1920s.(5)
Arthur C. Richard's Quest Club paper discussed Fort Wayne's 20th century industrialists and their businesses.(6) In addition to some mentioned in Bonsib's paper, Richard profiled Wayne Knitting Mills, founded by Theodore Thieme, as a major employer, manufacturing fine hosiery, until it was sold to Munsingwear in the 1920s. The large brick industrial buildings just behind Paula's Restaurant north of West Main Street -- now home to Ward Corporation -- are the former home of the mills.
Richard also recounts the genesis of the magnet wire industry, starting with Dudlo Manufacturing, founded in 1911 by enamel wire inventor George Jacobs, a former chemist at General Electric. In ten years, Dudlo became recognized as the world's greatest complex for wire drawing and wire enameling, providing insulated wire to the booming automobile industry. For most of the 20th century, Fort Wayne was the world's leading magnet wire producer, including such companies as Essex, Rea Magnet Wire, and Phelps Dodge, which succeeded to Dudlo's business.
The magnet wire business thrived as a supplier to the electric motors industry which in Fort Wayne was led by General Electric. Before International Harvester began building trucks in Fort Wayne, General Electric and its predecessor entities had been operating in the community for more than three decades. At its peak in the late 1940s, GE employed roughly 40% of the city's workforce.(7) Last year, GE's history and legacy in Fort Wayne was featured in a PBS Fort Wayne documentary called "Electric Legacy: The Story of General Electric," which I would highly recommend if you have not seen it. It's a wonderfully told tracing of the people, places, and events around the company's origins in Fort Wayne, its heyday during World War II and the post-war economic boom, and its steady decline in jobs and ultimate closure in 2015, made poignant by the stories of former GE employees.
The word "Industry" conjures images of manufacturing. But, of course, there is also a long history in Fort Wayne of education, health care, and services that have employed many more Allen County residents. I will touch on those further in discussing current and future trends.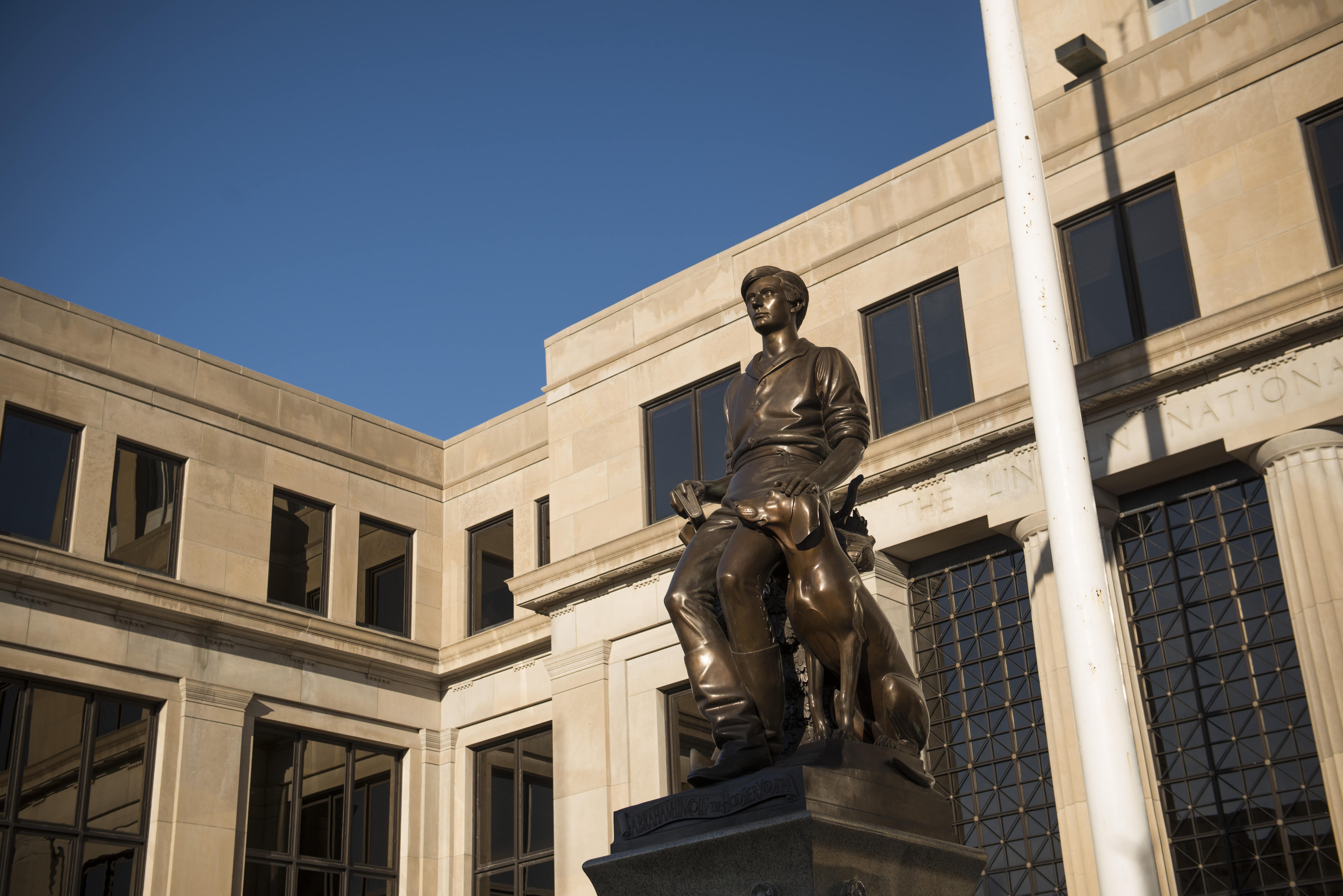 But let me mention the Lincoln National Life Insurance Company (now part of the Lincoln Financial Group), founded in Fort Wayne in 1905, and the first and only company in the world that is allowed to use Abraham Lincoln's name and image, having received permission from Robert Todd Lincoln, the President's last surviving son. Lincoln Life was a leading white-collar alternative to the dominant Fort Wayne manufacturing enterprises of the 20th century. In 1955, Lincoln Life employed approximately 1,300 men and women in Fort Wayne and was the ninth largest life insurance company in the country.(8) It continued to grow and diversify into a comprehensive financial services company. While the headquarters moved in 1999 to the Philadelphia area along with various business units, Lincoln Life continues to be one of the largest private employers in Fort Wayne.
With that look back in time, how has Fort Wayne moved forward from the days when International Harvester, GE, Lincoln Life, and others provided such a large percentage of the jobs for so many area families?
End Notes:
(2) "Wabash and Erie Canal", Wikipedia, viewed January 23, 2021
(3) "How Fort Wayne Effected Railroading and How Railroading Affected Fort Wayne", Quest Club Paper of John F. Bonsib, February 16, 1979 (hereinafter, "Bonsib").
(4) Bonsib,
(5) Bonsib.
(6) "Fort Wayne's Twentieth Century Industrialists (A History)", Quest Club Paper of Arthur C. Richard, October 25, 1968.
(7) Fort Wayne Electric Works website.
(8) "Lincoln Life at the Half Century", Quest Club Paper of Walter O. Menge, January 21, 1955.