Trends in Industry in Allen County: Future Opportunities
David Steiner authored and presented an article titled "Trends in Industry in Allen County" for the Quest Club of Fort Wayne. The excerpt below is the Future Opportunities portion of the article. Click here for the entire paper.
Future Opportunities for Industry in Allen County
The primary challenge is workforce development. Related to this is the need for educational opportunities that provide the skilled workforce this community needs now to grow economically. In the area of health care, the University of Saint Francis, Huntington University, Manchester University, and Trine University have all expanded their health sciences programs, including graduate programs to meet the demand for more skilled health care workers. Physician assistant, occupational therapy, physical therapy, pharmacy, and nurse anesthesia are some examples.
Recently, former State Senate President Pro Tem David Long wrote an opinion piece in the Journal Gazette on behalf of Purdue University Fort Wayne in support of a relatively modest $2 million state annual appropriation for three years in support of specific academic programs in (1) materials, biomaterials, and bioengineering; (2) data science, applied statistics, and computer information systems; and (3) strategic and risk management, financial services, and financial information services. Employers in Allen County and northeast Indiana need workers educated in these backgrounds for the 21st century job opportunities they have. Our economic growth will stall without them. As former Senator Long puts it, "Homegrown talent is the key to a strong and thriving northeast Indiana economy. Invest in it, and the future is bright. Clearly a failure to do so now cannot be an option." (21)
Other efforts to reverse the brain drain include the Greater Fort Wayne Fellows program launched in 2015, which matches college students with Allen County employers for 12-week project-based paid summer internships. Although interrupted by the pandemic, early results of the program showed it was working. While only about 25 percent of Fellows participants are from Allen County, roughly 50 percent of the program alumni are now living and working here.(22)
Another significant challenge is the lag in personal income levels in Allen County. In 2019, the per capita personal income ("PCPI") was $47,602. PCPI includes wages, retirement income, government assistance, and investment income, so it is a more complete measure of how much money is flowing through the consumer economy. This compares to $48,678 (97.8%) in Indiana and $56,490 (84.3%) in the United States. In addition, while PCPI has been growing in Allen County, up about 11.9% from 2015 to 2019, that growth has trailed Indiana's (14.1%) and the nation's (15.2%) average growth over the same period. These statistics have motivated the Northeast Indiana Regional Partnership to set a goal of raising the region's PCPI to 90% of the national PCPI by the year 2030. Raising to 90% as opposed to 100% or more is part a reflection of the lower cost of living in the region as compared to the rest of the country and part realism. President and CEO of the Partnership, John Sampson reminded that there has been growth, which means increased prosperity in the region over time, but acknowledged we need to redouble efforts to narrow the growth gap and continue "to focus on attracting and retaining companies offering high-wage, high-skilled jobs".(23)
The pandemic has also brought into clear focus the need for reliable and affordable high-speed broadband. It has accelerated online behavior into the major medium for conducting business, and delivering products, information resources, and educational services. The "Road to One Million" identified regional broadband as a vision project that requires focus. Broadband access is a baseline for quality of life. The State of Indiana has established an Indiana Broadband Office and designated $100 million in grant money to expand broadband access to unserved and underserved areas in the state.(24) While this grant funding isn't necessarily targeted to beef up broadband access in urban areas like Fort Wayne, it does indicate its importance to every Hoosier. As it becomes apparent that more jobs in the global economy can be done remotely, better broadband could make the county more attractive to those who are not geographically bound and can pick where they live to do their work.
Without question, the racial injustice protests of 2020 have shown that our community has a ways to go on racial equity. It has become more clear that an important ingredient for a thriving productive community requires diversity and inclusion. We need to be striving for the inclusion and advancement of all portions of our community. To that end, Fort Wayne United has introduced the United Front Initiative. Since its launch in September 2020, 150 businesses/organizations and over 5,500 individuals have joined the comprehensive cultural competency program that fosters racial equity, healing, and unity.(25)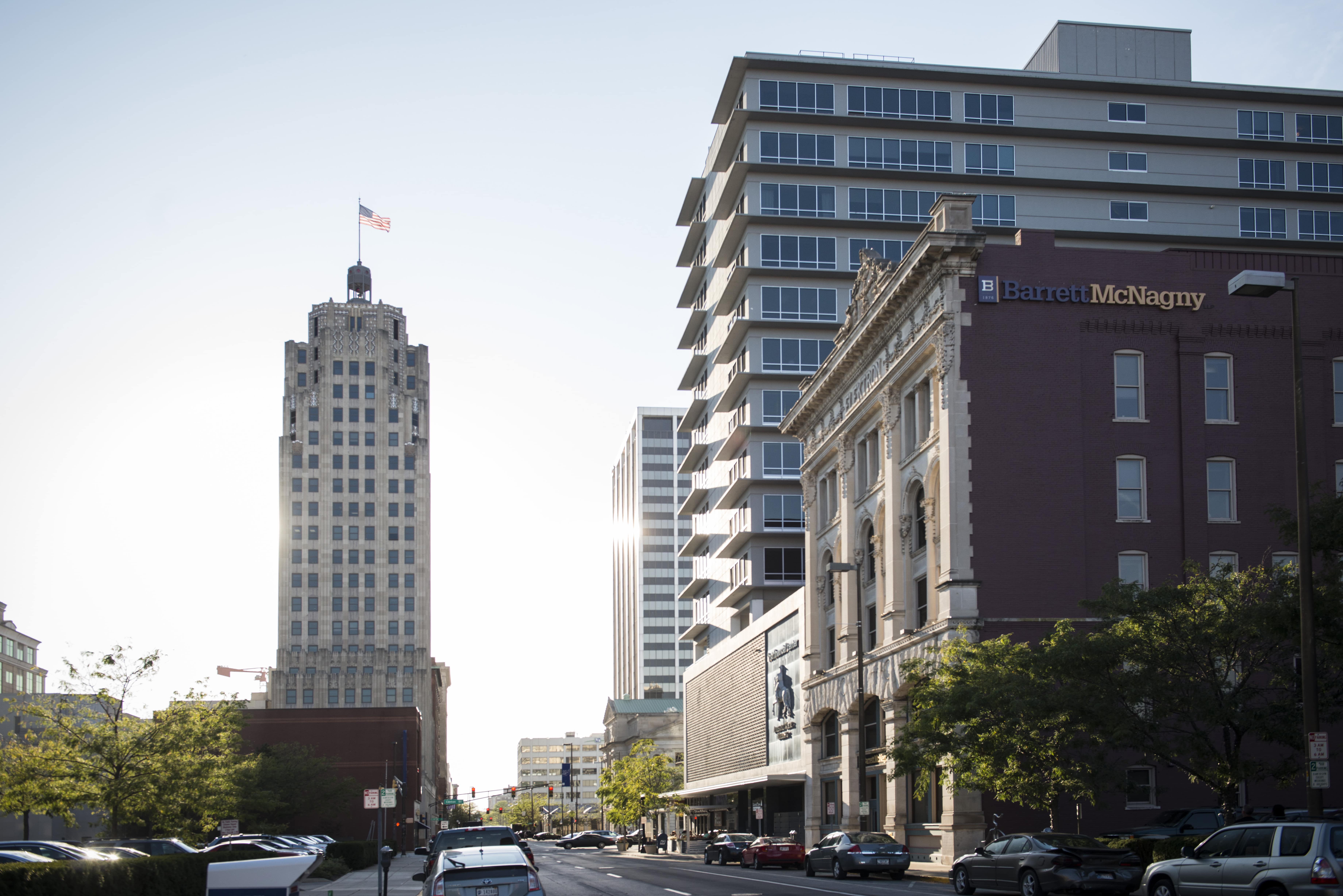 Here are some positive trends. From 1990 to 2016, Allen County has lost about 21,000 more residents who have moved away than have moved in. But for the years 2017 to 2019, the trend has reversed by net in-migration of 2,257 people, with 1,492 of those residents coming in 2019. In addition, the county's population grew by 4,137 in 2019, making Allen County the third-fastest-growing metro area in the Great Lakes region.(26) People are taking notice and are voting with their feet. We are headed in the right direction!
Like Northeast Indiana Regional Partnership on the regional level, Greater Fort Wayne has done an outstanding job of championing, promoting, and facilitating the growth of industry in Fort Wayne and Allen County.
I have to compliment the world-class production value of GFW's marketing and informational pieces. And they know how to throw great annual meetings to celebrate the community's successes. The October 2020 annual meeting was fittingly attendance-limited, but appropriately "rah-rah" at the Fort Wayne Aero Center -- with airplane hangar doors open on a brisk autumn evening. GFW effectively and compellingly tells the story of our community -- what makes us unique and attractive for business, and, more broadly, for making a life here. The pitch is as much about our "quality of place" as it is about X number of jobs and Y dollars of investment by these Z companies.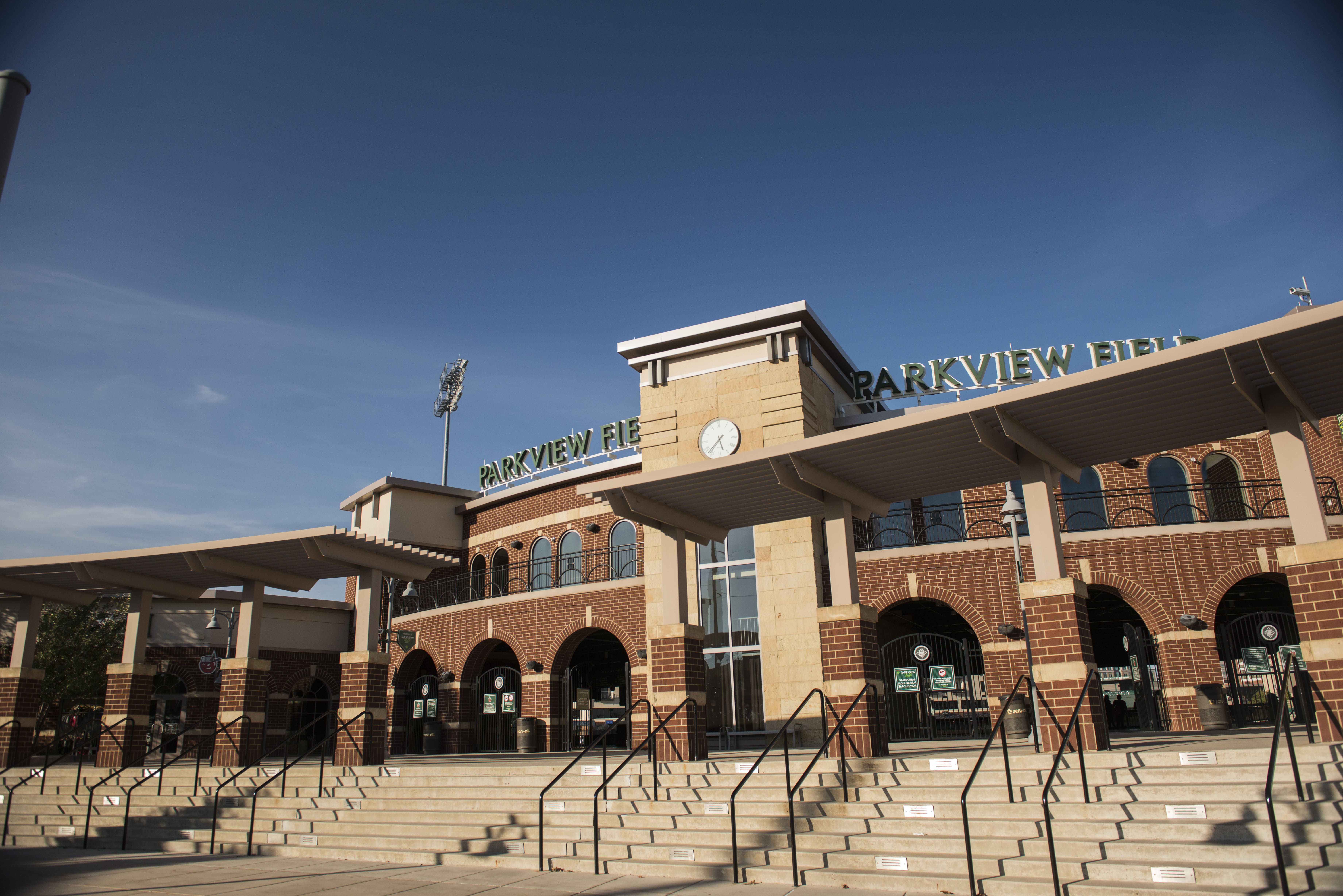 Speaking of quality of place, let's talk about Parkview Field, Promenade Park Riverfront Fort Wayne, The Landing, The Bradley Hotel, and the Arts Campus Fort Wayne. As a community, we've got a lot to work with. Despite the pandemic, we have kept the success going. The Electric Works project is just the latest in a growing list of investments being made in our economy. I've mentioned some others earlier in this paper.
When it comes to promoting industry, Greater Fort Wayne has specifically targeted the following: specialty insurance, medical devices and technology, vehicles, design and craftsmanship, food and beverage, advanced materials, logistics and e-commerce, and military and defense.(27) In each of these industries, there is significant history of innovation, productivity, and competitive advantage. Existing companies in these targeted areas have successfully adapted and grown in a changing national and global economy. At the base of their success is a quality workforce.
Many of these targets, as I've mentioned earlier in my paper, have one or more companies headquartered in Fort Wayne. That means the CEOs are here in Allen County. These business leaders tend to be invested not only in the success of their company, but also in the community as a whole. They care about the "quality of place" because they live here too, they have children in the schools, and they want to be a part of making where they live better for their families.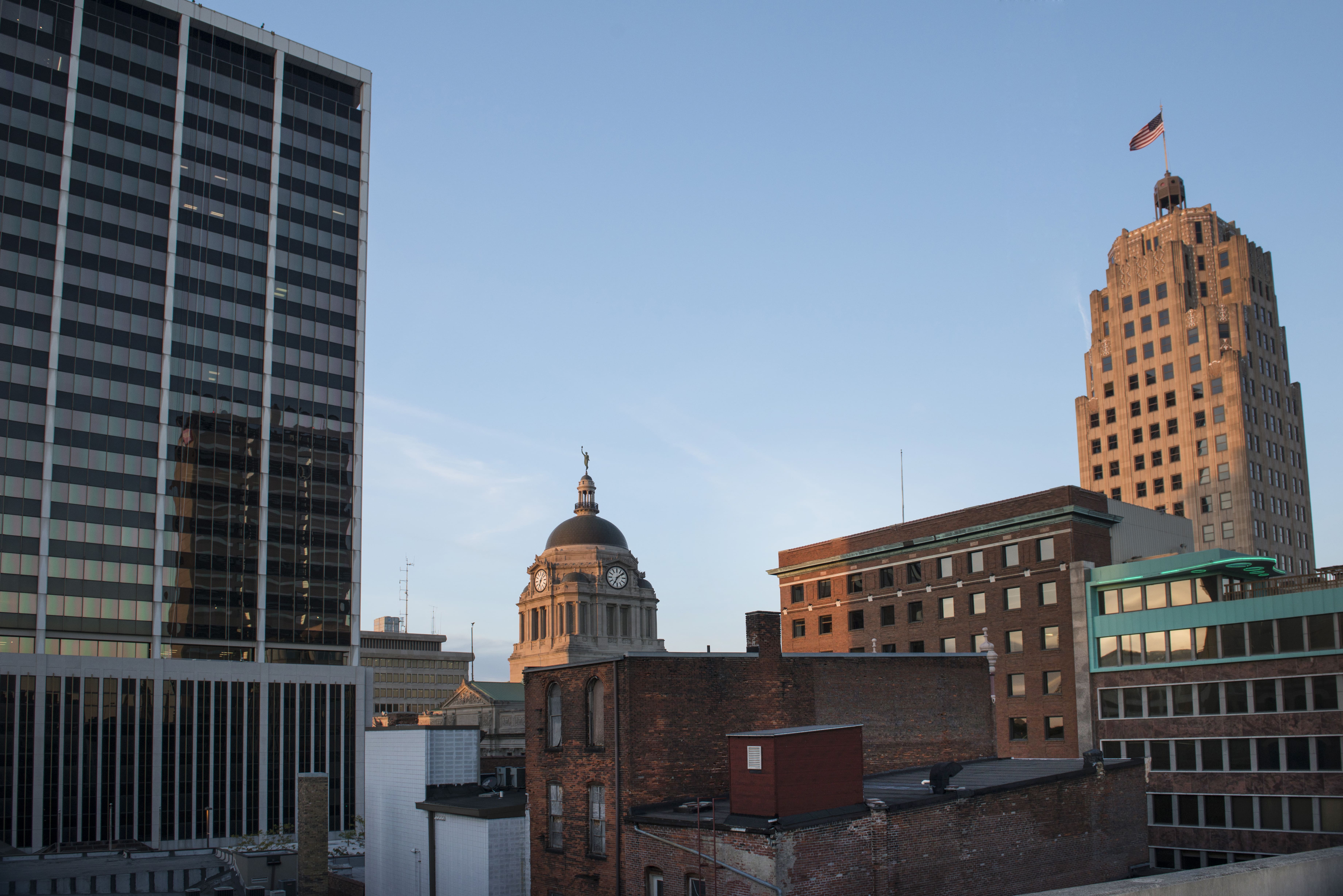 The answer to how to grow industry in Allen County is more complicated than, "If you build it, they will come." But having a fourth consecutive year of more than $1 billion in building permits issued by Allen County means companies are putting money where they believe there will be a return on investment. New construction and redevelopment improves our community's physical appearance and shows the rest of the state and the country that we are growing and we believe in our future.
Apropos of my topic, the January 2021 issue of Fort Wayne Monthly magazine contains a series of articles written by a variety of "innovative thought leaders" on different aspects of the "future" of Fort Wayne.(28) Many pose questions or project aspirations of what the future should be for our community.
One contributor, former Fort Wayne Mayor Graham Richard, asks "How do we leverage the central location, and almost disaster-free location of Northeast Indiana for attracting national and regional logistics, distribution and transportation companies?"
Jamie Elder, Principal at Forty53 Advisors, writes similarly that being a four-hour drive from a quarter of the nation's population is an inherent advantage over other comparable cities.
Ellen Cutter, Vice President with Greater Fort Wayne, observes that community and economic development should benefit everyone, and economic development is about providing opportunities for each and every person to build wealth for themselves and their families.
John Sampson counsels against fearing that the increase in population envisioned in the Road to One Million will change our historic values and instead to see our values as what attracts people to our region.
Dave Arnold, Managing Director at Great Lakes Capital, advises that, in the process of investing public resources, we should not try to do every project, but stay true to our current strategy of being targeted in our choices.
Brenda Gerber Vincent, also a Vice President with Greater Fort Wayne, reminds us that we have the potential to attract people from all over the world while retaining our best and brightest in Fort Wayne, but only if we purposefully value the thoughts, ideas, and perspective of all.
Mike McGlothlin, Executive Vice President at Ash Brokerage, notes the opportunity to increase our presence in education with several area universities, to grow the intellectual capabilities here for the financial services industry, and to encourage critical thinking, curiosity, and creativity in developing tools that will help consumers make better choices about their financial future.
TK Herman, President of Aptera, believes that cities like ours are becoming more attractive for their standard of living, including a low cost of living, fast internet, and a family-friendly culture. He's happy to see another software company, Rural Sourcing, opening a regional office in downtown, and finds it remarkable that a city our size has two 100+ person custom software development companies. He sees it as putting Fort Wayne on the map as a hub for technology talent.
Karl Lapan, President of the Northeast Indiana Innovation Center, remarks that the Fort Wayne area has significant strategic advantages for today's innovative companies with its best-in-class manufacturing, centralized location, transportation network, dynamic entrepreneurial support system, excellent business climate, and access to talent.
Ryan Twiss, Northeast Indiana Regional Partnership's Vice President of Talent Initiatives, focuses his comments on the Partnership's goal of 60% of the workforce achieving credential attainment and the need to emphasize support for our advanced industries which offer higher-quality and higher-paying jobs, perhaps at the expense of industries with high numbers of lower-quality jobs.
Andrew Hoffman, Executive Director of Neighborlink, and Kate Virag, Vice President of Marketing at Northeast Indiana Regional Partnership, emphasize the need for positive communication. They say that when we speak positively and proudly about our community, others do the same.
These are just a few samples from some of the authors of this wide-ranging article, and I would recommend it to all of you.
Conclusion
So to conclude, Allen County has a storied history of enterprise, invention, and innovation. I have only been able to touch on some of the more prominent industries and companies in our history. There are many more successful companies, small and large, that demonstrate further that we are makers and doers, and we value community and family. We have an impulse to want better for ourselves and for the next generation. As we have traveled through, and begin to emerge from, the COVID-19 pandemic, we can be grateful that as awful as it has been for so many, Fort Wayne industry has shown resiliency. That's a reflection of the basic positive spirit of this community that has threaded through the toughest of economic times, like the 1983 Harvester closing.
The collective, sustained public and private efforts to maximize our strengths, confront our weaknesses, and cast vision for a better tomorrow are encouraging. The positive momentum we have experienced has been slowed in the past year, but the current is still moving forward and will pick up the pace this year. The future of industry in Allen County is brighter than it has ever been in my lifetime. We've come long way since 1983.
I am more hopeful than ever that the trends will lead to greater retention and attraction of younger and higher-skilled workers and increasing prosperity for all.
End Notes:
(21) "Prudent investment", David C. Long, Journal Gazette, February 6, 2021.
(22) "Reversing brain drain: How fellowships are changing talent trends in Allen County", Dan Watson, posted August 15, 2018
(23) "Northeast Indiana regional per capita income grew in 2019; still lags behind state, national levels", Greater Fort Wayne Business Weekly, November 27, 2020.
(24) "Next Level Connections Grant Program", viewed February 6, 2021.
(25)"Fort Wayne United Announces United Front Schedule and Curriculum", posted January 26, 2021.
(26) "Allen County stands tall, continues growth in 2020", posted January 4, 2021.
(27) "Choose Greater Fort Wayne, Indiana – Community & Economic Development Profile", accessed January 23, 2021.
(28) "The Future", Fort Wayne Monthly, January 2021