Wake Outside the No Wake Zone: Considering Risk and Liability
The choppy waters that have been the year 2020 have left an indelible impression on us all as we navigate through everchanging and unforeseen hardships and challenges. The seemingly never-ending string of events have hit us on all levels—as individuals, as a society, as a nation, as a world. We anticipate and brace for the possibility of further rough seas ahead, while holding onto the hope that the choppy waters will soon subside. Clients often have questions and seek advice concerning liability and risk, and recent events brought to mind an area of potential liability that many people may not consider or even be aware of. This area of potential liability, recently headlining the news, involves choppy waters, literally.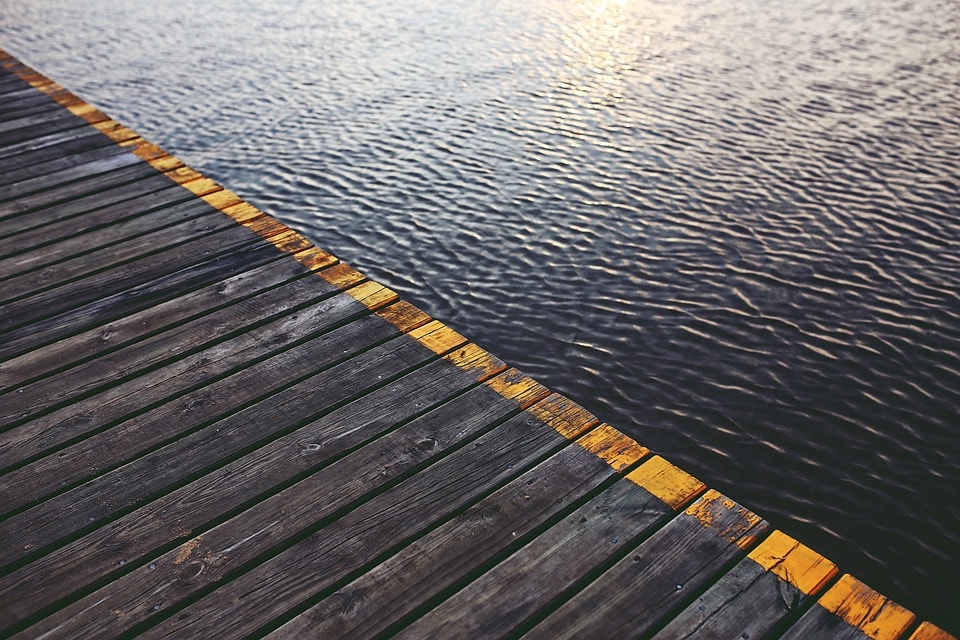 Many readers will be generally aware that in August and September of 2020, three separate incidents were reported of boats sinking as a result of activity associated with boat parades organized by supporters of President Trump.
On August 17, a family was enjoying a Sunday afternoon on its boat on the Willamette River in downtown Portland, Oregon, when dozens of boats from a Trump boat parade passed by at a high rate of speed. The resulting waves generated from the parade boats swamped and sank the boat from underneath the family. Fortunately, no injuries were reported as nearby boats, including at least one parade participant, stopped to help and pick up the family.
On September 5, a calm Saturday of Labor Day weekend, hundreds of boats organized for a boat parade on Lake Travis in Texas. The movement of the boats at the same time generated significant waves. Almost immediately, the sheriff's department responded to 15 distress calls and a local towing company responded to 3 additional reports of boats taking on water. Per the sheriff's department,most boats that were taking on water, or even fully submerged, were able to be hooked up and towed before they sank to the bottom of the lake. However, 5 boats sank. Again, although the cumulative effect of hundreds of boats moving in close proximity created the emergency, no personal injuries were reported as fellow boaters were able to come to the aid of those in distress.
The very same day, on the St. Croix River in River Falls, Wisconsin, hundreds of boats large and small participated in a Trump boat parade, with many gathered on their docks to watch. A witness described four- to five-foot waves pounding his boat into the dock and snapping the lines securing the boat. The man said that he fought for an hour and a half to save his boat from sinking. The man stated that he considered himself lucky that he did not slip off the dock as a result of the severe rocking motion. A neighbor was not so lucky, as his boat capsized at the dock.
Remarkably, and thankfully, reports of the above incidents did not indicate any personal injuries suffered by any of the observers or participants. However, the incidents still involved significant property damage to boats, docks, and shorelines. Boaters and non-boaters alike generally understand that heavy weather can produce significant and dangerous waves, which they can prepare for or avoid altogether. However, the sudden waves generated by the wake of boats on nice days can prove just as dangerous to persons and property.
A boat's "wake," sometimes called "wash," refers to the waves generated by a vessel as it travels through the water. Generally, traveling at higher speeds produces a larger wake. Boaters will be familiar with signs marking areas as "No Wake Zones," where boat operators must travel at the slowest speed possible while still maintaining the ability to steer and make forward progress. By traveling slow at an idle speed, boaters avoid producing a wake that can cause damage to other persons, other boats, and the surrounding environment, including protected wetlands. Most, but not all, "No Wake Zones" are clearly marked so that a boater knows whether he or she is in or approaching a protected area. In addition to marked areas, a "No Wake Zone" extends 200 feet from the shoreline on all Indiana waters so as to reduce the risk of harm to swimmers, shoreline structures, boats secured to docks, and erosion of the shoreline. Most people have a decent grasp of the risks of excessive wake in "No Wake Zones," their responsibility to avoid causing a wake in those areas, and the risk of a citation and/or liability for property damage or personal injury for violating the rules. Indeed, violating a "No Wake Zone" is negligence per se, meaning there will likely be no question as to liability for the harm caused, leaving only the question of the extent of the damages for which the violator is liable.
Potential liability for damage caused by a boat's wake extends beyond "No Wake Zones." Per state and federal law, an operator is responsible for his or her vessel's wake and any damage or personal injury it may cause. This rule applies at all times, anywhere on the water. Exiting a "No Wake Zone" and entering the open water does not give the operator carte blanche to operate the vessel in any manner he or she sees fit. The operator is responsible for his or her own wake, and the potential for causing harm to other persons or proper does not disappear simply because you are no longer in the "No Wake Zone." Indeed, because you should not be making wake in the no wake zone anyway, you should be even more cognizant and vigilant about your wake and its effect on others outside of the no wake zone. These are the lurking areas of potential liability that you may be underappreciating.
Each year the U.S. Coast Guard releases a report on Recreational Boating Statistics. In 2019, as in previous years, alcohol use was the leading known contributing factor for fatal boating accidents. However, it is worth noting that alcohol use ranks fifth in the primary contributing factors for boating accidents, behind operator inattention, improper lookout, operator inexperience, and excessive speed. The Coast Guard identifies thirty categories to assign as the primary contributing factor of a boating accident resulting in personal injury or death. "Force of wave/wake" is the tenth leading cause of such accidents.

Imagine the following scenario: An operator is impatient to get out on the water on a beautiful day. A long wait at the boat ramp is followed by a lengthy "No Wake Zone" before he can get out to the open water. Finally, he passes the marker buoy, leaving the "No Wake Zone." A quick scan reveals no boats visible ahead and this portion of the lake has no docks or piers. He is neither overly concerned about his wake nor the extent of his liability. In his mind, this is the place to open the throttle, and he does. Unbeknownst to him, two fisherman are in a cove to the side. They hear him pass by and turn to see the wake rolling their way. The waves rock their little fishing boat, causing them to fall and seriously injure themselves. They got a good look of the operator and his boat as he went by, and soon after he is served with paperwork alleging that he is liable and must pay for the damages. If you haven't already figured it out, this scenario is based on a true story resulting in an unhappy ending for all involved. Remember that this incident takes place outside of any no wake zone and does not involve any contact between the vessels.
Think back to the seven boats recently sunk during the boat parades. These incidents were the result of excessive wake overwhelming other boats and causing significant property damage. Using the Willamette River incident as an example, the whole incident was recorded, and the video is widely available online. Time will tell if anything comes from it, but the boats and individuals involved are easily identifiable, and it should not come as a surprise if the owner of the sunken boat seeks to recover the value of his lost property from the parade vessels. After all, boats are not cheap.
Now let's add other factors to consider. Partly in response to Covid-19, with its reduction in other activities and events one might participate in and the desire of people to get out and do something while maintaining social distance, recreational boating is on the rise. More and more people and vessels are on the water, with varying levels of knowledge and experience. Water levels in many parts of the Midwest and Great Lakes have set record highs the last few years and have been consistently above average. Higher water levels mean wake from vessels will hit the shoreline and structures differently than in years past. Further, you should also consider vessel size, as a larger vessel can handle wake better than a smaller vessel. Ask any boater, fisherman, kayaker, or canoer whether they have a story about inconsiderate or unsafe boating regarding dangerous or excessive wake. You will not have to search far to hear stories of close calls, or worse.
The point: pay attention, be aware of your surroundings, and consider the effect your wake will have on other vessels and people when out on the water—both inside and outside of the "No Wake Zone." Accidents involving wake tend to occur outside the "No Wake Zone," where operators could have their guard down and operate at higher speeds. Taking the time to analyze and respond thoughtfully to your surroundings and circumstances on the water will help you manage and reduce your potential exposure and risk of liability, while also protecting yourself and others so that everyone can have a good day on the water.
About the Author:
Jerod A. Adleris a trial attorney who focuses his litigation practice in the areas of commercial litigation, premises liability, products liability and insurance defense. He can be reached at (260) 423-8855 or at jaa@barrettlaw.com.